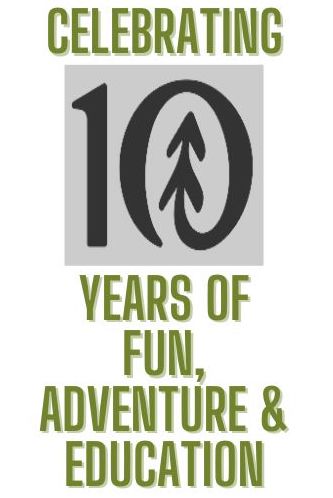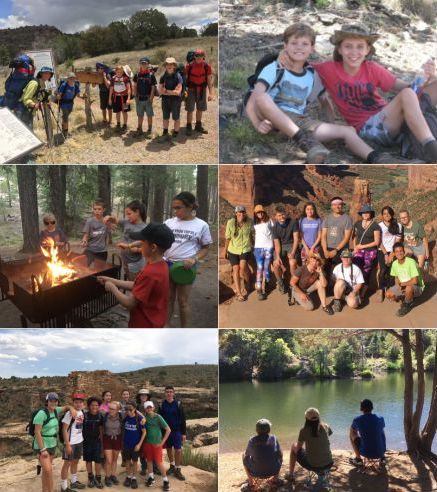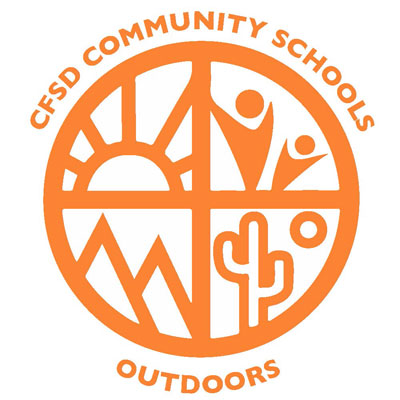 Where every great adventure starts!
Our after school classes, daytrips, and weekly programs challenge campers to make a more meaningful connection with the outdoors and each other while treading lightly on the planet.
Each program, no matter the level, length, or difficulty works to build character, confidence, wilderness survival skills, environmental stewardship, a respect for others and the outdoors.
QUARTER 1 PROGRAMS!
ENROLL NOW!
Explore the Outdoors - 6-8th grade
Join CS Outdoors for this 3 week program to learn the basics of becoming a confident and inspired leader, outdoor adventurer and environmental steward for our planet! Some beginning skills will include map reading, fire safety, basic first aid, knots, how to build shelters, nature observation skills, as well as, basic safety skills for outdoor travel in the desert. Our program goal is to get your student out of their indoor habitat and into the great outdoors creating their own special connection to the natural world.
Guide: Mary Grodman
ECMS - Thursday 9/7, 9/14, 9/21
OGMS - Wednesday 9/6, 9/13, 9/20
Fee: $48
DIFFICULTY LEVEL: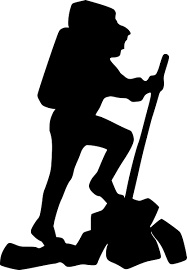 Fishing Rose Canyon Lake - 6-8th grade
Come spend the afternoon with us exploring Rose Canyon Lake on Mt. Lemmon! We will discuss native fish as we learn how to bait and cast. Then, test our patience trying to catch a few! This is a spectacular riparian area too, with over 200 species of birds! October is a great time to GET OUTSIDE WITH COMMUNITY SCHOOLS OUTDOORS!!
Guide: Mary Grodman
NOTE: We will pick your student up at their middle school and return them to Catalina Foothills High School at 5:00PM.
Low physical exertion. Suitable for Beginners. No flat soled shoes permitted.
Wednesday, Oct 4, 2023 for 6-8th graders at OG and EC 11:00am - 5:00pm
Fee: $70
DIFFICULTY LEVEL: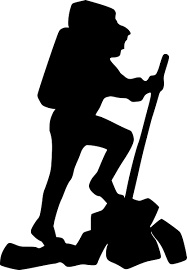 FALL BREAK REGISTRATION OPENS SEPTEMBER 5!
Explore Mt. Lemmon - 3-8th grade
Let's head out for a day of hiking in Southern Arizona's Sky Islands. The Santa Catalina Mountains are a perfect range to see the biodiversity that exists from Mexico to Canada
all in one day!
We will learn some outdoor survival skills, observe wildlife, identify plants and animals and have a camping cookout for lunch, which includes Smores'!
Get your hiking gear out, bring plenty of water and snacks and wear shoes with good tread!
We will email out more details as we get closer! Field trips will leave from Catalina Foothills High school.
Guide: Mary Grodman
NOTE: This trip departs and returns to Catalina Foothills High School at 4:00pm
Monday, Oct 9, 2023
9:00am - 4:00pm
Fee: $80
DIFFICULTY LEVEL: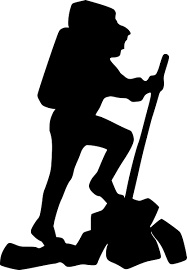 Fishing at Patagonia Lake - 3-8th grade
Tucked away in the rolling hills of southeastern Arizona is a hidden treasure, Patagonia Lake State Park! Come and spend the day fishing, exploring and having fun!
There's an abundance of native Southern Arizona wildlife in the park, so it's an ideal place to find whitetail dear roaming the hills and great blue herons walking the shoreline. Fall is a great time to visit! Bring your own fishing pole and binoculars, or borrow some from us!
We will email more details as we get closer!
Guide: Mary Grodman
NOTE: This trip departs and returns to Catalina Foothills High School at 4:00pm
Low physical exertion. Suitable for Beginners. No flat soled shoes permitted.
Tuesday, Oct 10, 2023
8:00am - 4:00pm
Fee: $90
DIFFICULTY LEVEL: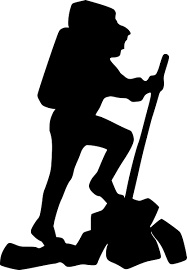 Chiricahua Campout - 3 day program - 3-8th grade
Take this unique opportunity during Fall Break to immerse yourself in the breathtaking natural beauty and extensive hoodoos and balancing rocks of the Chiricahuas.
Spend 3 days with us camping at the national monument that is famous for its whimsical rockgardens with pinnacles that reach hundreds of feet skyward AND its hiking trails! Our hikes will allow you to explore the remarkable landscape adn enjoy stunning vistas. We hope to catch a glimpse of some wildlife including deer, turkeys and a variety of bird species! This remote location also provides the most extraordinary night sky viewing!
We will email out more details as we get closer! Field trips will leave from Catalina Foothills High school.
Guide: Mary Grodman & Polly Tanner
NOTE: This trip departs and returns to Catalina Foothills High School at 4:00pm
Wednesday - Friday
Oct 11 - Oct 13, 2023
Departs @ 9:00am Wednesday.
Returns @ 4:00pm Friday
Fee: $345
DIFFICULTY LEVEL: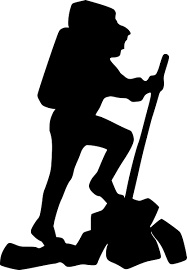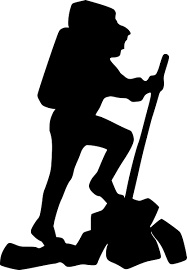 ---
M E E T Y O U R G U I D E S
All programs led by qualified, experienced, outdoor professionals.

M A R Y G R O D M A N
FOUNDER . GUIDE . PROGRAM COORDINATOR
Mary Grodman, Adventure Guide & Program Coordinator, is one of our founding staff of the OA program. Mary has been teaching classes and leading outdoor adventure programs for over 10 years and has worked as a naturalist and on a trail crew. Mary has a degree in Environmental Science & Criminal Justice from Stockton University in New Jersey and is a certified backpacking, canyoneering and rock climbing guide. Mary holds certifications in CPR, Leave No Trace Guidelines, Food Handling and Wilderness First Aid through Survival Med. Mary handles all the program logistics from making camping reservations, securing permits, ordering supplies and helps design the curriculum for each trip. She is ready to get back OUTSIDE and have a year of Fun, Adventure and Education with you!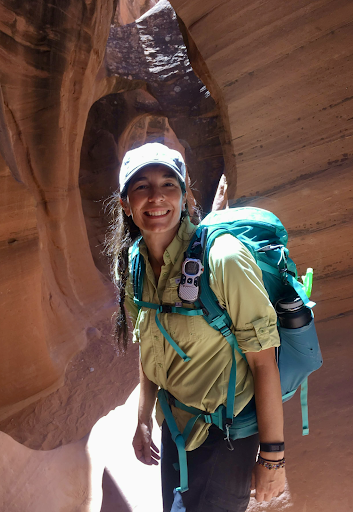 .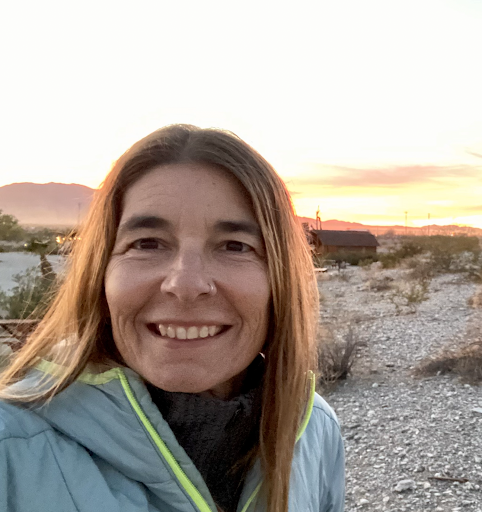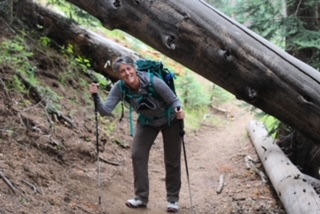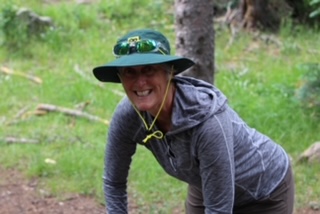 P O L L Y T A N N E R
ADVENTURE GUIDE
Polly Tanner, Adventure Guide, spends the school year at Manzanita Elementary School's Library where she has been encouraging & inspiring book-readers for 29 years! When she does manage to get some time outside, she spends it trail running around Tucson and kayaking Arizona's rivers and lakes. Polly is certified in First Aid, CPR, Leave No Trace Guidelines, and holds a NOLS Wilderness First Aid certification. She has worked on perfecting every detail of our trip itineraries, incorporating the history and outdoor learning for each adventure for our campers and their journals since 2013! She is excited to incorporate a focus on night sky education into our program this year!
B L A K E H I N S O N
ADVENTURE GUIDE
Blake Hinson, Adventure Guide, is a teacher at Catalina Foothills High School and loves hiking, camping and recreating! He moved to Tucson from Colorado where he worked for Rocky Mountain National Park for 8 years. He has an undergraduate degree in Science from Colorado State University and a Masters Degree in Education from University of Northern Colorado. During his free time, he loves to run and bike. Blake is the Girl's Cross Country and the Track & Field Throwing Coach for Foothills. He is excited to share his knowledge about the Sonoran Desert and all the great outdoor opportunities it presents!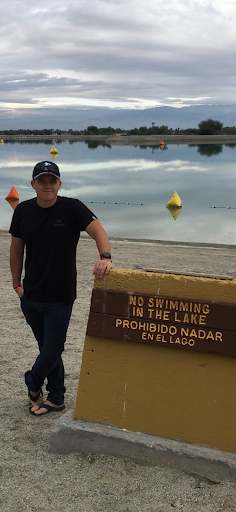 .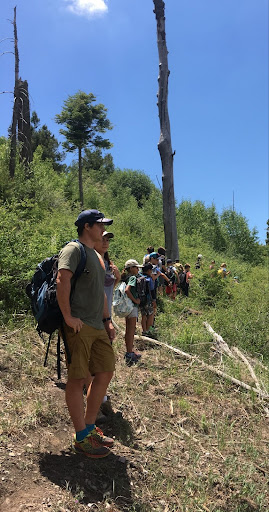 C L A I R E Y A R R I N G T O N
ADVENTURE GUIDE
Claire Yarrington, Adventure Guide, is a Junior at Prescott College studying Sustainable Food Systems and Adventure Education. Claire was a student at CFSD and participated in the Community Schools Outdoor Program for 8 summers and is now a Guide for the program! Claire has always been excited about the outdoors and environmental education. Claire hopes to pass on her outdoor knowledge to every student that goes through the program, as well as motivate them to become stewards of the environment!
---
Community Schools Outdoors Staff
Everyone on our Outdoor Staff is fun, friendly, helpful, and sincerely interested in making sure that your camper has a great time on their trip!
Feel safe sending your camper with Guides who have certifications in Wilderness First Aid, Leave No Trace Outdoor Ethics, Basic Water Rescue, Backpacking & Canyoneering and Safe Food Handling
Our staff is well versed about the geology, ecology and history of the areas in which we operate, and we enjoy answering questions and sharing our knowledge with your student. We pride ourselves in having good equipment and taking care of it. We also work continuously to implement new and innovative ideas that make our trips even better and more comfortable for everyone.
We keep our trip enrollment numbers small so we can put a personal touch on every adventure program. We strive to make sure everyone receives individual attention!
Camp food will be abundant and delicious, nutritious meals are served throughout our 5-day trips and always with some help from the campers.
We provide a pack list & itinerary for each trip, so you and your student know how to prepare for your program.

Our motto is Fun, Adventure & Education; Community Schools Outdoors can meet all your child's outdoor adventure needs!

Check back often to see our most current offerings!
Our scale begins with one hiker,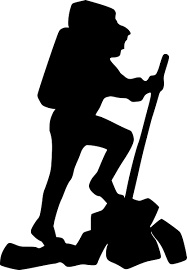 which means low to moderate exertion. Participants should be capable of moving or hiking for several hours at a stretch with short stops every hour. Participants should be in good health!
Our scale ends at four hikers,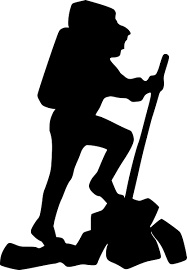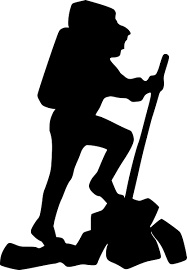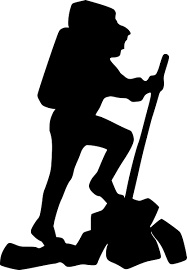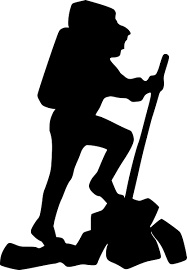 to which only the highly experienced outdoor enthusiast should register. Good health and hiking or backpacking experience is required. These trips may contain 6-8 hours of walking per day and often involves carrying your own gear. Participants must be able to carry up to a 30 lb pack for up to 5 miles throughout the duration of the hike, while maintaining the pace of the group.
Please read each trip description carefully and call us (520-209-7551) if you have questions before you register. We can help match your child with the correct trip for his/her level.
You do not need to be a professional athlete to take part in an adventure, but you do need to be an active person. A keen desire to learn, have fun, strong motivation, and a positive attitude are equally important to success!