WELCOME TO ORANGE GROVE
COMMUNITY SCHOOLS!
1911 E Orange Grove Rd, Tucson, AZ 85718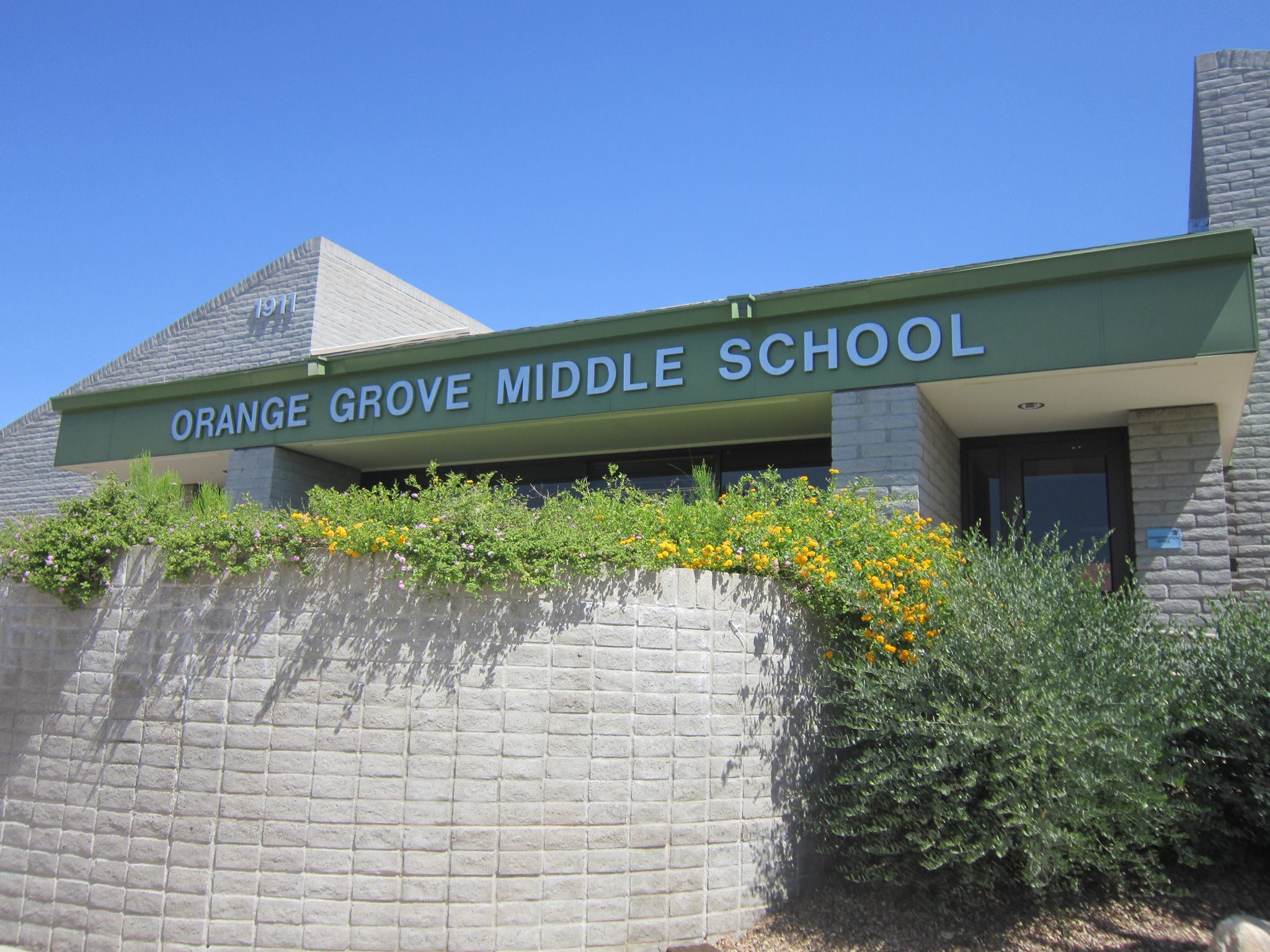 Looking for after-school activities?
Over one-half of Catalina Foothills School District middle school students participate in after-school enrichment activities and athletics offered through Community Schools.
Students can choose to join a school team, improve athletic skills, make new friends while learning something new or explore the great outdoors!
No matter what the interest, Community Schools offers fun and well-supervised after-school activities at Orange Grove Middle School!
---

---
QUARTER 1 ACTIVITIES
SCHOOL YEAR 23/24
WELCOME PANTHERS!!
Site Lead: Sarah Deane 520-209-8251
Athletic Director: Myranda Christensen 520-209-8237
Office Coordinator: Jennifer Noyce 520-209-7562
Classes and Athletics begin MARCH 13
Registration Opens for:
Enrichment on Monday, MARCH 6 @ 8:30am
Athletics on Tuesday, MARCH 7 @ 8:30am
ENROLL IN THESE COURSES AT:
COMMUNITY SCHOOLS POLICIES
NSF checks: A $25 bank processing fee will be assesed for any returned checks.
Middle School Policies

PLEASE REGISTER PROMPTLY! All activities are first-come, first-served basis and often fill quickly.
ATTENTION: Attendance is taken for all Extended Day Activities & absences must be phoned in by parents to the school office by 2:00 p.m. the day of the class.
LATE FEE: A $15 late fee will be applied after the registration deadline.
LTE PICK-UP FEE: A $2 per minute supervision fee will be charged for those who remain on campus after 4:30pm.
Refunds/Changes:
When dropping out of activities after the first class, you will receive a 50% refund. No refunds will be given after the 2nd day of class. There will be a $10 change fee for any class changes. No refunds if we remove your student from a class.
Wait Lists: If a class you wanted to register for is FULL, please make sure you add the "Waitlist" class to your cart to ensure you are contacted if a spot becomes available. All waiting list requests are dated, time-stamped, and entered accordingly.

**If your student walks home from school on a regular basis and would like to do so after Extended Day Activities, please provide a note giving your student permission to walk home to your class coordinator. We will keep it on file for the school year. If we do not have a written note, we will not allow students to walk home after Extended Day Activities.
Fees for Classes, Athletics, Outdoor Adventures and Field Trips
All fees are due at the time of enrollment, prior to the start of the program. Contact Community Schools for information on payment plans or fee reductions. Fee reductions may be available based on combined family income.